Virtual Call Center Agent
Posted on: September 13, 2022
*ALL VIRTUAL AGENTS MUST BE LOCATED AND WORK IN WISCONSIN*
Join the Dynata team and become a part of our Virtual Call Center!
Agents in our virtual call center make calls to consumers across the country to gain their opinions on a variety of topics! Work from home with a flexible schedule that works for you. Agents will earn a wage of $10/hr.
As a telephone interviewer you will be responsible for conducting surveys over the phone and recording the response you receive with accuracy. There are NO sales or collections.
Requirements:
Ability to read and speak clearly
Ability to handle difficult calls in a professional manner
Must be able to work within the hours of 4PM-11PM (Central Time)
Must be 18 years or older
Ability to provide own equipment (laptop, headset, etc.)
Have a dedicated, quiet working space that is free of distractions to conduct business
Join the Dynata team today!
Dynata is an Equal Employment Opportunity (EEO) employer, and is committed to equal opportunity in our recruitment and selection process without regard to race, gender, age, color, religion, ancestry, disability, medical condition, national origin, sexual orientation, marital status, veteran status, genetic information, or any other characteristic protected by federal, state or local law.
About Us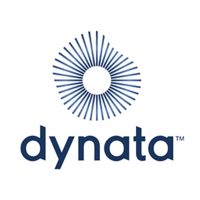 Dynata is one of the world's leading single providers of first-party data contributed by people who opt-in to member-based panels that the company manages and maintains. With a reach that encompasses 60+ million people globally and an extensive library of individual profile attributes collected through surveys, Dynata is the cornerstone for precise, trustworthy quality data. The company has built innovative data services and solutions around this core asset to bring the voice of the individual to the entire marketing spectrum, from market research to marketing and advertising. Dynata serves nearly 6,000 market research agencies, media and advertising agencies, consulting & investment firms and healthcare and corporate customers in the Americas, Europe, and Asia-Pacific.
For more information, go to https://www.dynata.com.
Share this job
Related jobs